Our playing kit includes wearing a Harrogate Phoenix dress (see below) and socks which can be purchased through Liz Culleton – governanceHPNC@outlook.com (subject – Harrogate Phoenix Netball dress/socks).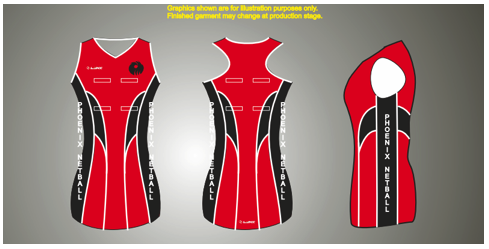 We also have a range of items which can be worn including a hoodie and then a skirt and t-shirt which can be worn for training. You can purchase training kit through Emblazon either online or instore.
As parents of Junior members you can also join our 'pre-loved' facebook page where you can advertise and buy kit.